What are Twitter Spaces, and How do they work?
Here we have explained what are twitter spaces. Learn here how spaces works, how to create a space, and how to join spaces.
---
We are living in a technologically evolved era. So, everything is available at our fingertips. This modern generation loves entertainment. In short, we crave gossips. Like the clubhouse, Twitter has introduced its audio chat rooms. And these are Spaces.
Twitter announced it in December 2020. Twitter at first introduced Spaces as a beta version, allowing the users to test. This article focuses on what is Spaces and how it works.
What are Spaces?
Twitter claims Spaces as a platform to come together. It focuses on the voices of Twitter users. In Short, it acts as a Twitter Community.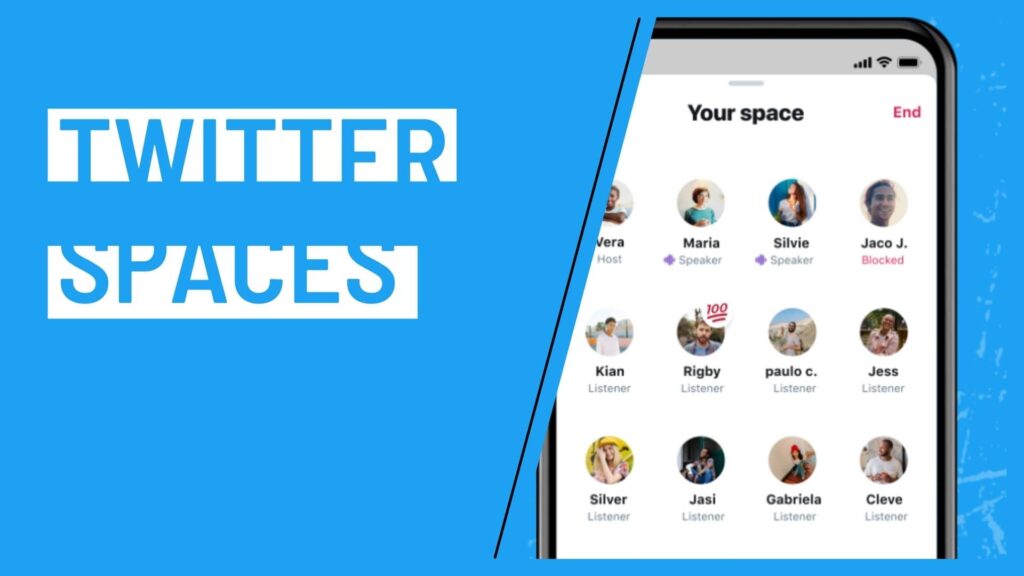 To be more specific, these audio-based Spaces of Twitter entertains live conversations. Here, a user can include another user or a group of users. Once it ends, they will not be any longer available on Twitter publicly. It makes podcast editing and blog editing easier.
Twitter keeps the copies of its Spaces for thirty days. During this time, Twitter reviews it for any violation of rules. The hosts can download a copy of their Spaces and transcripts within those thirty days. A transcription copy is also available for the speakers to download in need.
How do Spaces work?
If you are the creator of a Spaces, you can control the speaker, topics, and almost everything.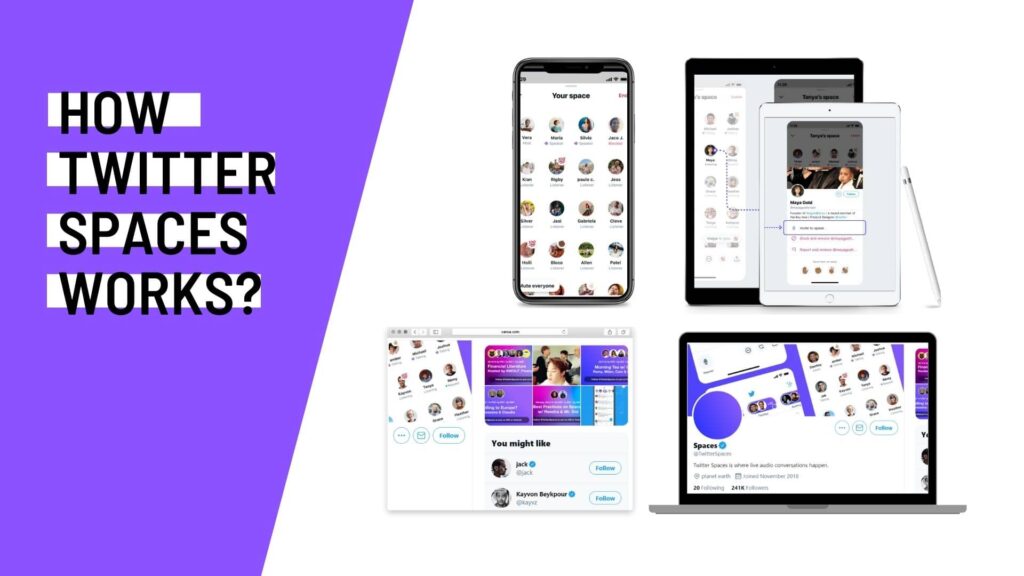 How to create a Space?
Follow the steps below to create your Spaces:
Step 1: You can begin with a Spaces in two processes:
Hold the 'compose' option for few seconds. Then on the left, click on the 'New Spaces' icon.
Or, click on your profile picture in Fleets. Now, scroll to the right until you find 'Spaces.' Then click on it.
Step 2: You may invite people, share your thoughts, send emoticons, and more.
Select users having speaking privileges.
Step 3: Your mic will be automatically off at the beginning. After you are ready, click on "Star your Spaces."
Toggle the mic settings and enable mic access.
Choose your preferences whether you want to share transcriptions or not. Toggle the button on or off based on your preference.
Step 4: Finally, you can now begin with recording in your Twitter Spaces.
Note that the person who has made Spaces can only end it.
How to control your speakers?
You can control who speaks. While creating a Spaces, you have the option to choose your speakers. You can change the privileges anytime while the Spaces are open. The privileges are:
Everyone
People you follow
Only people you invite to speak.
What about the listeners?
Currently, Twitter Spaces are public. And anyone can join to listen. While you create a Spaces, it pops up on your followers' Fleets. A limitless number of listeners can join for now. But the Spaces creator can remove, report, and block any listener anytime in a Spaces.
How to join a Twitter Spaces?
To join a Twitter Spaces, follow the given below steps:
Locate a Spaces in your Fleets.

Click on it.

Then, the "Join This Spaces" button will pop up. Click on it.
The mic will be off automatically at first. You will have to turn it on. Additionally, Twitter allows you to pin Tweets to Spaces. You can even turn on the captions so that everyone can follow up with you. You can even Tweet the Spaces for your followers to join.
After joining Spaces, you can choose to be a speaker or a listener. Although to listen, to may need to take approval from the Spaces host. During the audio chat, you may use emoticons to react to the chat.
How to end Spaces?
To end Spaces, proceed with the following steps:
Tap on the red-colored end button.

Then tap on "Yes" to end the session.
As soon as you end a session, everyone will automatically exit the Spaces. But in case you have joined someone else's Spaces, click on the "Leave" icon to quit.
Who can try Spaces?
Earlier it was available for iOS users. But now, with the latest update, Android devices are also included. So, now you can install the official Twitter app on your iOS or Android device to join a Spaces. But currently, the accounts having at least 600 followers can host Spaces.
The accounts having protected Tweets cannot create Spaces. But they can still join and speak in other users' Spaces. Twitter will also be available on the Twitter web very soon. Although, it does not allow users to opt for Twitter Spaces editing for now.
Conclusion:
Following the above steps, you can host a Twitter Spaces session, or you can join a Spaces on your device. This is not where it ends. But Twitter is going to introduce more features in its Spaces. We can expect something unique.
For all the content creators like podcasters and bloggers, Twitter can bring revolution. It can take their strategies to the next level. With recent updates, we can say that the foreseeable future of Twitter is great.
Next Post
podcasting
How to Record a Zoom Call for Podcasting?
We are living in a technologically evolved era. So, everything is available at our...