How to Record on Clubhouse App (and Edit Clubhouse Audio)
---
We are living in a modern era, where technology is updating with the blink of an eye. This is also applicable for podcasts. The Clubhouse is the latest audio-chat-based social networking application, where you can record your audios and get them professionally edited for creating podcasts. Although it is currently available for iPhone, and Android users do not have access to it.
In this app, you can jump into different rooms that cover the topic of your interest. You can also set up your room and start a conversation or record your audio. So, if you want to record audios in the Clubhouse, follow this article.
What is Clubhouse?
The Clubhouse is a chatting application currently running on beta-version and is available only for iOS users. But not everyone can create an account and join Clubhouse. You could open an account here only if you got invited by any of your friends or relatives. But if you don't have an invitation, you can get the app downloaded on your phone and enroll your name on the wait-list. However, this process is not a guaranteed one.
How does it work?
Clubhouse creates a place for people to host, listen to, and may even join conversations within the community. After a user opens the app, the user will see the list of rooms. It will show the details of who is present in each of the rooms. The users may join an existing chat room or create their own room and invite people to start a fresh conversation.
An audio chat room consists of speakers, listeners, and moderators. The moderators are the owner of a room and possess speaking privileges. However, speakers can tap on the "raise my hand" button for speaking.
The platform enables a user to create rooms based on their domain interests, and inclinations, where they will participate in discussions. There exist listeners, speakers, and a moderator who makes sure that things proceed according to the guidelines.
People can see who is listening or speaking, chime among themselves, click into profile pages, follow one another, and participate in discussions on topics of their interest. It can be a debate, comedy show, fireside chat, book club, and anything else.
So, you can effectively hold a chat and meet new people, have conversations with friends, listen to the steady stream of content, or plug into conversations with absolute strangers. You can also mute or unmute yourself while talking about social cues.
Now, as a podcaster, you can take full advantage of this platform in producing top-quality podcasts. All you need to do is form your own audio chat room, send invites to your guests, record your conversations, interviews, or audios in Clubhouse and later get the tracks edited from professional podcast editing service providers to generate excellent podcasts at ease.
How to Record in Clubhouse?
Before commencing with the recording process, make sure that you have taken permission from the speaker because, without any authorization, it might be a violation of law in your area or location. If it is properly covered, you can actively work to carry forward with the recording process.
So, to record the podcast in Clubhouse, you need to follow the given below steps:
Step 1: You will need to add screen recording to the control center. For this, you will need to visit "settings," tap on "control center," then go to "customization controls," and finally click on "screen recording" to include controls.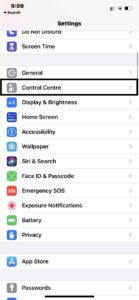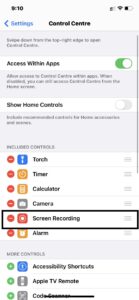 Step 2: Then, open the Clubhouse application and join the room.
Step 3: Slide up to launch the notification panel. Access the "Control center" and click on the "Screen Recording" button.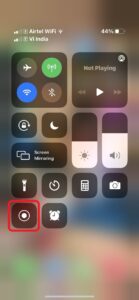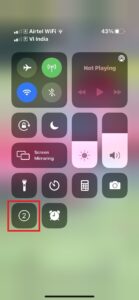 Step 4: If you do not want to record an external sound or your contribution, apart from recording a Clubhouse podcast, make sure that your microphone is turned off. To do it, hold down the screen recording button for about three seconds, and toggle off the microphone.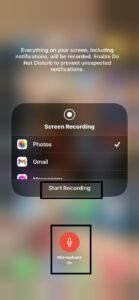 After you are finished with the audio recording process, you need to go to the "Photos" for exporting your file. But then you cannot publish the raw audio as a podcast. You need to undergo proper Clubhouse editing to make it well presentable to your podcast audience.
How to Edit Your Clubhouse Audio?
Now, performing edits in your recorded raw Clubhouse audio is not easy. You need to consider the background sound, how much sound you need to lay-off, and how much volume you will need in your final audio version.
So, you would require professional assistance in it. You can avail the Clubhouse audio editing services of Barevalue as they are highly experienced in audio editing.
Guidelines and rules of using the website of Clubhouse:
You need to be yourself, respectful towards others, inclusive, establish comprehensive understanding, and only foster genuine and meaningful connections.

The moderators in the group curate the group of speakers. Apart from that, they manage conversations and takes care of the audience's collaboration and experience.

A speaker shares the stage knows when to mute and unmute their microphones.  And free to leave the section anytime without being judged.

On the contrary, a listener cooperates with the moderator and speaker to make conversations more meaningful.

The users are recommended to use real names, must be 18+ years, must not discriminate, engage in virtual fall-outs, or promote harmful information. Also, the rule says that users must not use the service for any illegal activities.
Privacy of Clubhouse
Indeed, Clubhouse can operate within audio chats. But, if it is about privacy, then you must know that Clubhouse records chat in real-time. Thus, if anyone reports abusive behavior in the room, the audio recorded can be reviewed for actions.
Although recordings are encrypted, in such cases, they are retained and erased once the investigation ends. Additionally, a user cannot record an ongoing conversation using external devices or taking screenshots of the application.
Conclusion:
The Clubhouse is itself a fascinating idea that is worthy of all your attention. The privacy of this application gives you additional security to your conversations. But before commencing with Clubhouse recording and editing, understand that if you are a newbie, it can be difficult to perform the task, so that you may seek professional help.
Next Post
twitter spaces
Twitter Spaces: How to Record and Edit Audio in It?
We are living in a modern era, where technology is updating with the blink of an eye....