How to Record a Podcast with Skype?
---
Podcast interviews have become popular in recent years. Remote podcasting is now at its peak. A lot of podcasters prefer remote podcasting. And Skype is a popular platform that podcasters prefer for this purpose. Here u can learn how to Record a Podcast with Skype.
A few years back, Skype introduced the users with its own call recorder. This eliminates the need to use any third-party tools. Here, we are going to talk about how you can record a podcast with Skype.
Recording skype calls for a podcast
Remote podcasting is the best way to interview people across the globe, all from your house. And indeed, Skype is one of the most popular platforms for this purpose. The software is not only very popular but also free to use. It also offers you an in-built call recorder.
In the last few years, remote podcasters are demanding for 'double-ender.' It records separate tracks for both sides of a conversation. Skype allows you to use separate tools for double-ender recording.
The options to record a podcast with Skype:
There are some options that you can use for recording podcasts with Skype. The options are as follows:
It is simple to record on Skype. And you do not need any extra equipment or software.
Make a Skype call normally. After you get connected,

Locate the "+" symbol. And click on it.

And tap on 'Start Recording."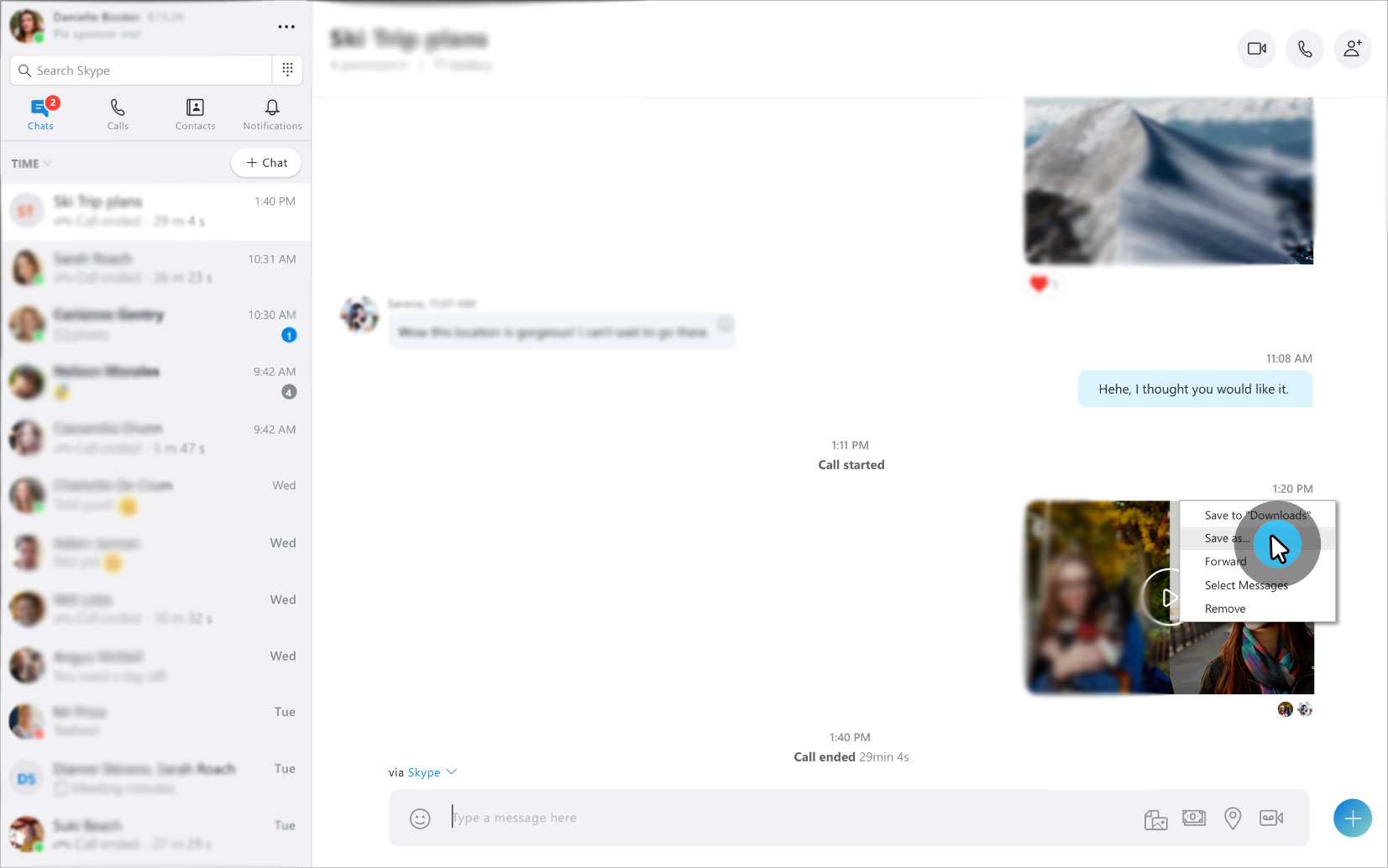 Your guests will get a notification about it. Before ending the call, you can stop the recording. Or you can end the call, and the recording will stop automatically.
If you want to record a skype call on a mobile device follow below steps:
Tap and hold the recorded call in the chat.
Once you see the menu, tap Save.
Your recorded call will automatically save to your mobile device in MP4 format.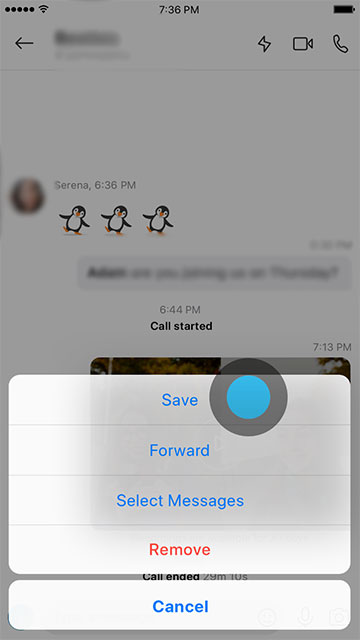 Utilize any Skype call recording software:
You can install specific software that will record your Skype calls normally. It is a simple and quick process. Just install a potential recorder on your device.
It also makes podcast editing afterward much easier. Just make sure that whenever you do a call, boot up both the recorder and Skype.
A few of the best software which you can use to record skype calls are:
Ecamm Call Recorder
iFree Skype Recorder
Evaer audio & video call recorder
Call recording software for macOS:
Make use of the best call recorder for Skype on your macOS. Look for tools for splitting tracks and converting file formats. Choose the correct tool so that you can edit each person's voice separately.
Keep the tracks the same in length and align them correctly. Avoid tools that record only from a single source.
Call recording software for Windows:
You will get plenty of software for recording Skype calls on Windows. Look for the best option that provides you many customizations. And look for the latest version of apps.
Certain software allows you to call recording for a limited time. So, look for software that is free to use, or you may even opt for any paid software.
Make use of audio equipment:
You may lose all the tracks and data while recording your call on Skype due to system uncertainty. For instance, if your computer crashes in mid-interview.
Thus, it is always a better idea to record onto a device than a computer. It adds safety to the record. Using a multipurpose device allows you to control individual channels. However, you must have good call quality and a stable internet connection.
A good quality external device will allow you to record calls on almost every platform. Few devices also support mix-minus settings and music that your guests can hear. These all are available at a touch of a button.
Opt for manual double-ender:
Double-ender recording allows participants to record conversations from their end. You can sync the files together if you want to record a podcast. And it will sound as if the recording took place in the same place.
It offers you a potential studio-quality recording. A lot of double-ender tools are available in the market. It lets you manually record through Skype. Just make a normal call, and both of you open up the software. And keep it running at the same time.
If you want to have better control over recording your podcast on Skype, make use of a mixer. But, setting it up may not be easy. Mixer gives you plenty of amazing options. The best thing is that you can control the volume levels for both you and your guest.
It lets you track yourself. So, you get to know the issues instantly. Even when the guest is on the line, you can live-produce your show. Thus, you can play intros, music, outros, ads, etc. This later cuts down the time needed for podcast editing.
Just set up a mix-minus channel for your Skype call. This will add your guest's voice to the mix. But, as it removes their voice, they do not hear any echo. So, choose the mixer correctly while setting it up. And finally, hit the record icon before getting started.
Conclusion:
Skype is of the platforms that offer podcasters several advantages besides recording. It has made podcasting way a lot easier.
Moreover, the platform is very simple to use and decent quality recordings. But if you are a beginner, you may seek professional help. This will help you not to lose any recordings.
Next Post
podcasting
How to Write Amazing Show Notes for Your Podcast?
Podcast interviews have become popular in recent years. Remote podcasting is now at...