8 Effective Tips to Create Engaging Podcast Content
---
Content is the key to success for every podcaster out there. Indeed, social media images, artwork, and audio are important. But you need something more to grow your podcast. It is your content that grows your crowd. To keep your audience stick to your podcast, focus on making worthy content. Thus, you need to know everything to create attractive content. We are going to cover everything related to the engaging podcast in this article.
1. Have a plan: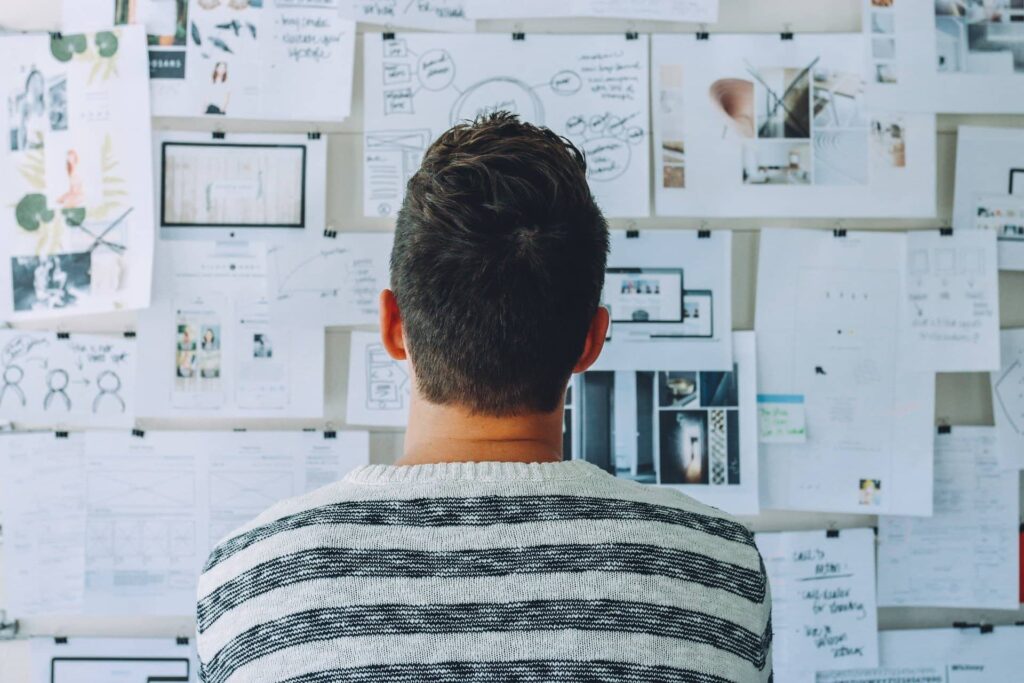 In short, you must begin with a schedule. Unfortunately, you cannot expect consistency now and then. It is deliberate and requires well-planning. Thus, the first successful step in preparing worthy content is to have a solid plan. Make some schedules and stick to the plan.
You must have a schedule ready for your deadlines. And make sure you are ready before the deadlines. But this is not the only thing. You need to further break down those deadlines into some mini-deadlines. Include the steps that you will need in making the content and podcast editing. Also, make sure you do not find yourself chasing the deadline.
If you follow up this way, you will find your content ready before the deadline. Having a proper plan helps you to stay consistent and make an engaging podcast.
2. Have an in-depth understanding of your topic:
You must have a thorough knowledge of your topic. This is another valuable step in creating robust content. Have a good knowledge of your subject. It helps in creating worthy content for your listeners.
Focus on the verses, and make them unique. Also, make it interesting as much as you can. While delivering, keep your confidence and engagement upright. This will keep the listeners stick to your show.
3. Know your audience and focus on them:
Have a proper understanding of your audience to make an engaging podcast. It will allow you to understand their needs and preferences. Put your show in the best position so that it satisfies their needs. Make sure that your content offers everything that they are looking for. But this is possible only when you have the best knowledge about your crowd.
Before creating meaningful content, know for whom you are making the content. Look at several demographics. It includes your crowd's age group, preferred activities, motivating forces, and beliefs. Get in-depth knowledge about your crowd's passion. Think about what makes them feel alive. Make your content to meet their needs.
Great content always focuses on the crowd. Indeed, you are the content creator. But the content must not be about you. Listeners never appreciate or entertain a self-obsessed host. Just create content that meets their needs or desires. Make something beneficial for your listeners and use it as a driving force to establish a quality experience between your audience and you.
4. Appreciate feedbacks:
Knowing and understanding your audience base is always a good idea. But it is better if you know what they expect from you. It is another vital step to keep up with your valuable content creation. Understanding your listeners' expectations will make it easier for you to deliver them.
So, pay attention to the feedback from your crowd. Keep track of your ratings to know what your audience is buzzing about your show. Check on what they are loving and what kind of changes they are expecting.
Give opportunities to your audience so that they can share their thoughts with you. Allow them to comment on the blog posts. You may provide an email address for them to reach you. Note their feedback, and add value to your content.
5. Do content repurposing:
Learn about the ways of content repurposing to make worthy content. Crafting podcast episodes is not easy. And it requires time and effort investment to satisfy your audience's hunger. To make content work for you, opt for repurposing it.
You may run a blog alongside your podcast. It is one of the best SEO strategies. But, while writing a blog post, you are not giving time to podcasting. So, it is a good idea to use the transcripts of your podcast episode. Do a little editing, and you will successfully make a blog post quickly.
6. Maintain consistency:
To be a perfectionist in making an engaging podcast, you need to keep on practicing, especially while creating a podcast for your content. Working on creative skills constantly will help you to develop the right voice.
Besides, it makes you and your show stand out from the other podcasters. Practice the skills, and take out time to learn new skills. Also, keep on exploring and experimenting with newer skills.
Understand that you will not be perfect the very first time. While trying to get it perfect, you may lose your creative flow. And it will ultimately end in disappointment. Remove the pressure from yourself, and try the next day again. Whatever you do, just practice consistently. And it will skyrocket your creativity and skills.
7. Improve your skills:
Creating worthy content takes more than valuable insights. Great content will not be enough if you cannot deliver it professionally. Work on improving your skills to produce an excellent podcast. Improve your writing, podcast editing, and content delivery skills.
You may also take courses on various useful topics for your podcast. Choose a course that fits your skills. Enhancing the podcast skills means improving your fluidity and confidence as well. In short, you can edit more effectively and efficiently. It becomes easier to create content as your creativity grows.
8. Fight exhaustion:
Exhaustion is probably the biggest barrier. As soon as you are weary, you start losing your positive attitude. And you will probably start skipping your regular workouts and healthy diets.
Thus, make strategies to fight exhaustion or weariness. Get enough sleep every night. Keep up with self-care practices. This will keep your mind refreshed. It will keep you mentally stable and calm.
Conclusion:
Everything you do to save a podcast will go in vain if it is not valuable. So, try to make good content with the necessary information. For your show's success, confer importance to your audience.
The above-mentioned steps will help you to create worthy content. Additionally, it provides you with ideas to maintain consistency. For creating an excellent podcast, stay patient, and keep on adding value to your content.
Next Post
beginners guide
How to Record Sessions on Stereo App?
Content is the key to success for every podcaster out there. Indeed, social media...